Boka Bay
Often referred to as the southernmost fjord in Europe, Boka Bay is a submerged river canyon that penetrates the mainland for kilometers. A wreath of steeply rising mountains embraces and protects the bay from the open sea and cold winter breezes, thus making it a frourishing ground fo abundance of Mediterranean vegetation. Its calm waters harbor seven isles, including the famous Lady of the Rocks and Saint George. It seems that there is only one way to describe this unique bay, scattered with picturesque baroque towns, mighty mountain reflecting in cobalt blue waters and myriad natural stone jetties: unforgettable.
Considered as one of the world's most beautiful gulfs, Boka Bay is star-shaped and composed of four arms: Herceg Novi, Risan, Kotor and Tivat. Herceg Novi displays a fine combination of romantic, Byzantine and oriental architectural styles while Risan is known for the remnants of classical culture found there. Kotor, beautiful UNESCO protected walled city is the old coastal and cultural center which has countless invasion over the centuries, boasting old town with its splendid chrurches and squares, while e sun-drenched Tivat lies in the center of bay, having bearing charm of Portofino and being home Porto Montenegro marina village.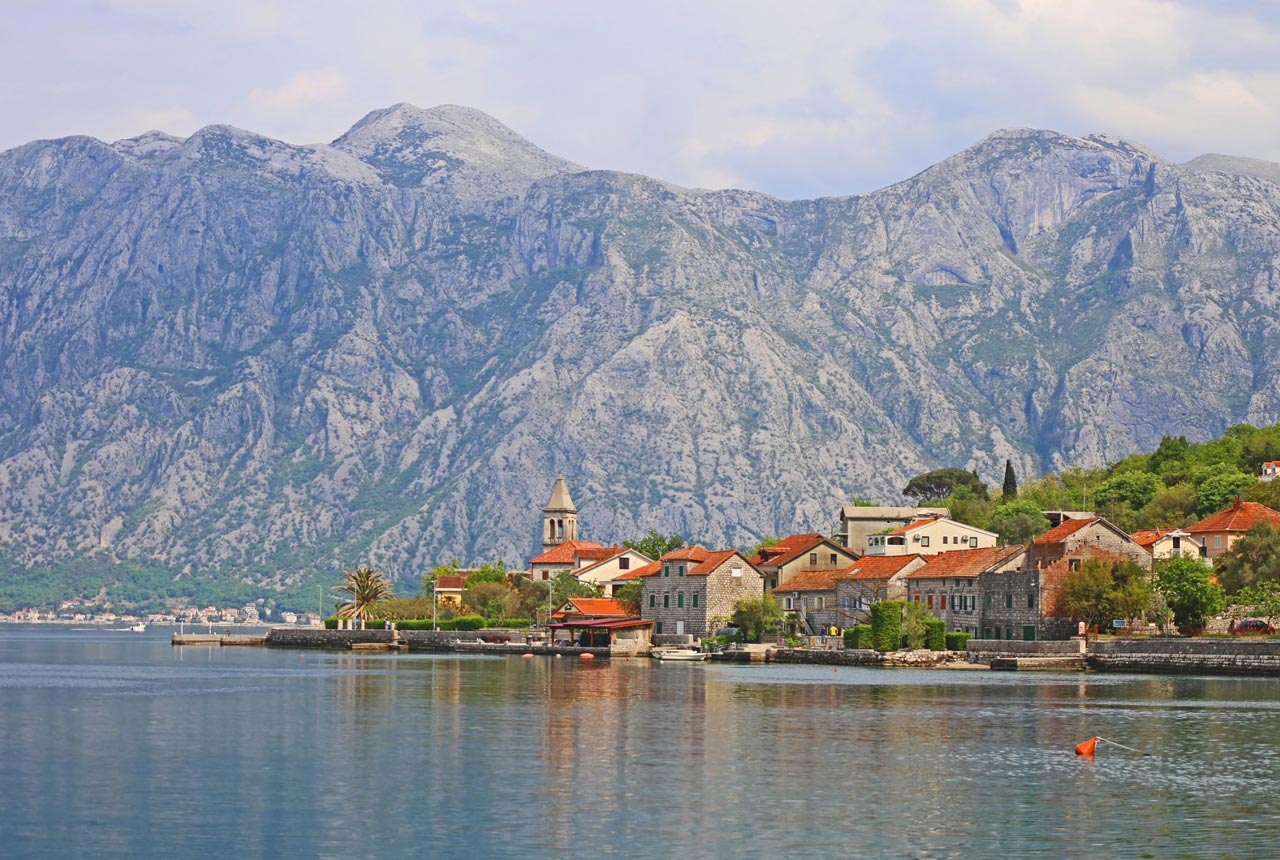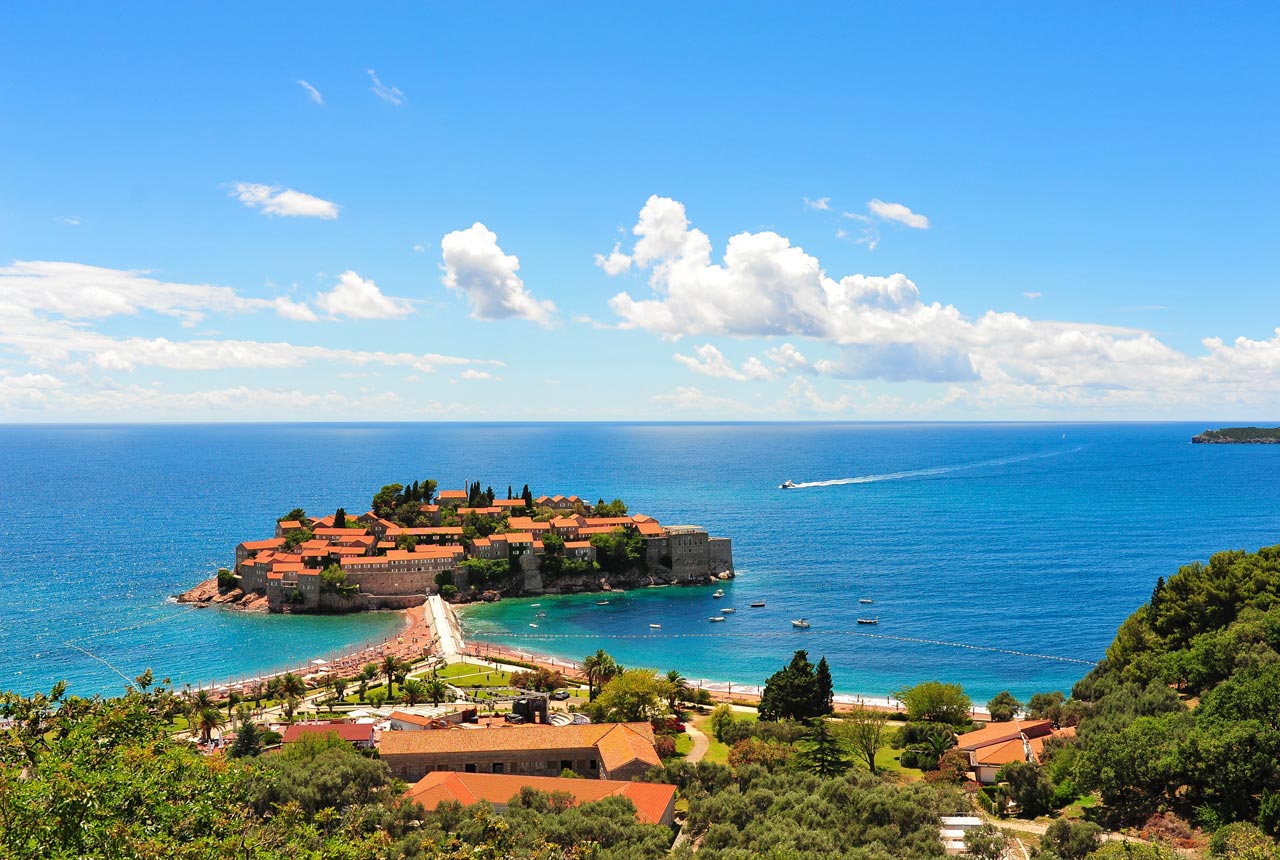 Budva riviera
Considered as the metropolis of tourism, Budva is certainly a city that everyone should visit for many reasons: its natural beauty, its bay islands and beaches and its rich historic monuments. As one of the Adriatic Sea's oldest cities, Budva is proud of its Old Town which lies on a small peninsula, cobled with narrow streets and squares, buzzy restaurants and bars and represents a treasure chest of culture heritage. The Budva riviera has coastline of 21 km with 17 pink and white sand beaches.
Described by Lord Byron as "the most beautiful meeting of land and sea" - Sveti Stefan, today an exclusive hotel is fortified peninsula of unique appereance dating from 14th century.. Connected to the mainland by a narrow trail, surrounded by 2 magnificent sandy beaches and a beautiful park, this place is unmissable stop in riviera, along with Miločer and Pržno.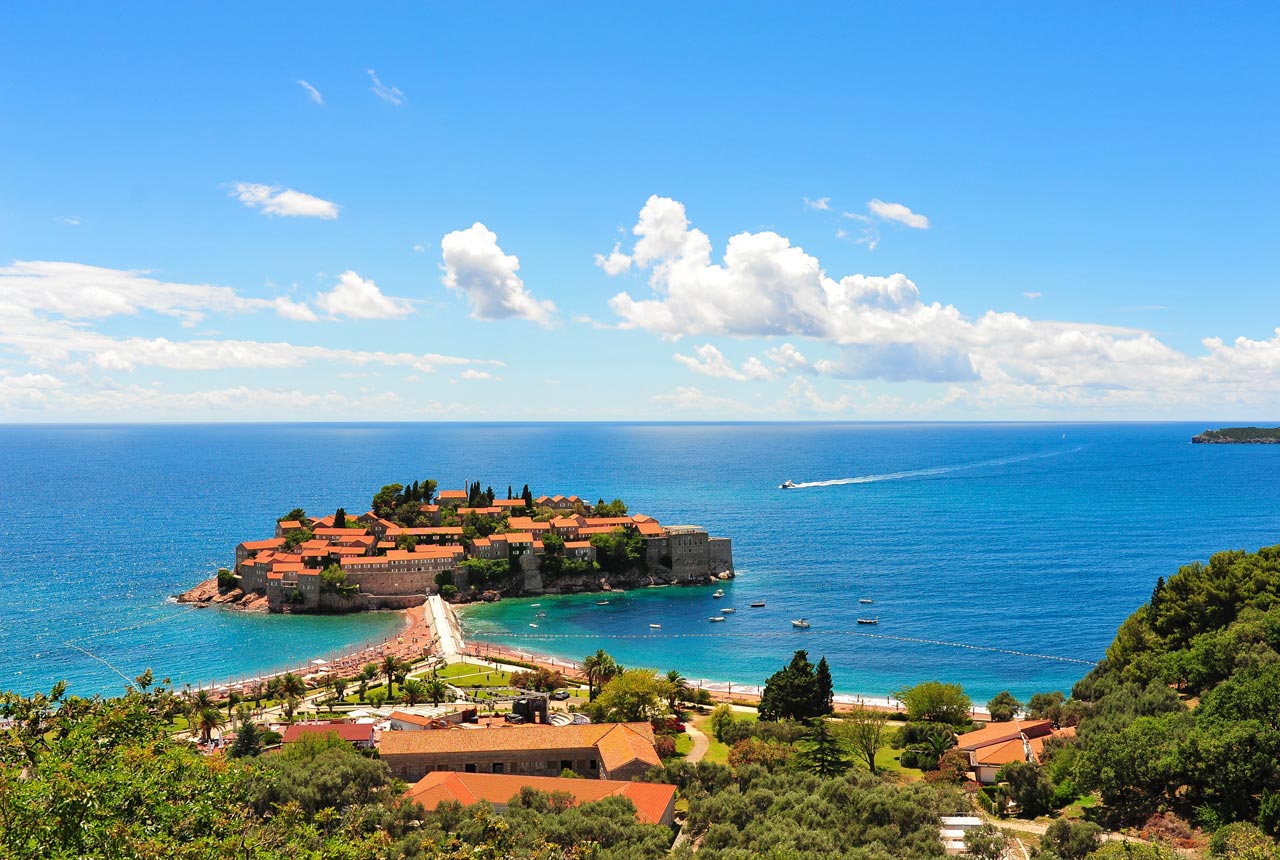 LUŠTICA PENINSULA
Reaching out to form the southern headland of the Bay of Kotor,the gorgeous Luštica peninsula hides secluded beaches and a dusting of idyllic villages scattered amongst the olive groves of its remote southern edge. This is where you can experience the real Montenegro - the fishing villages,the laid-back atmosphere and the simplicity, here the life slows down....
The peninsula has the Adriatic Sea on one side and the Bay of Kotor on the other.The beaches are a little wilder and the water a little clearer on the on the Adriatic side. Luštica is laced with unpaved trails leading to secret coves and mighty fortresses worth exploring, such as island-fortress Mamula, which represents one of biggest and best preserved fortifications on Adriatic.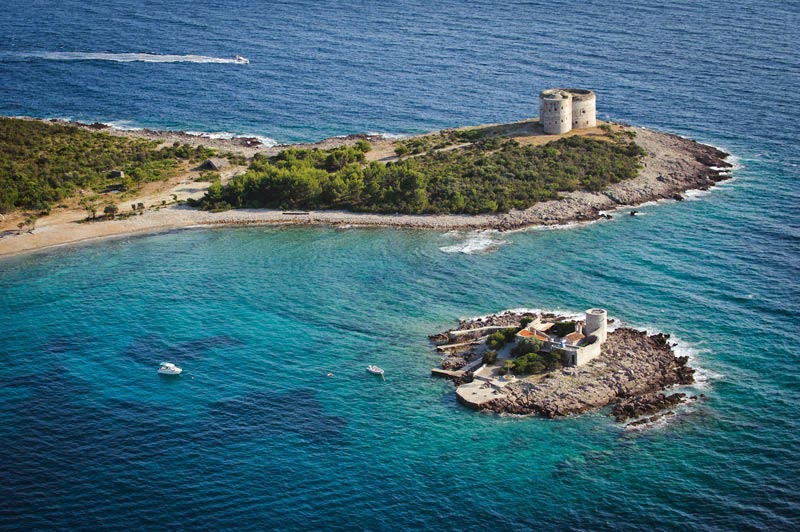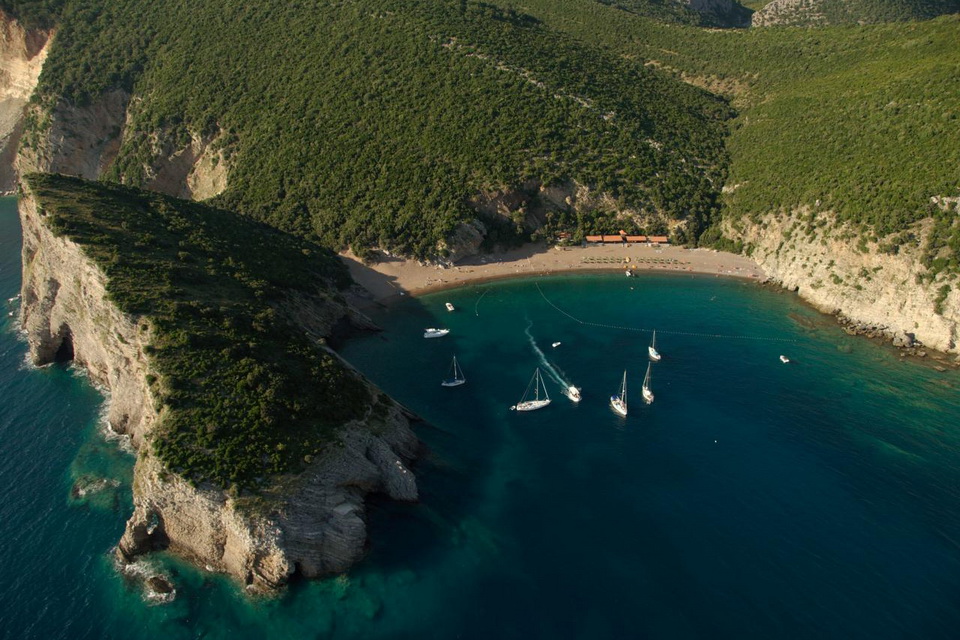 Bar and Ulcinj
As every teritory of Montenegro is very diverse from each other, so is the southernmost part of its riviera. Apart from equally beautiful nature, cities of Bar and Ulcinj are a colourful mixture of cultures and heritage that showcases the Turkish influence with 300 years of Ottoman rule had on the area. Bar region is proud of its old town and for olive groves, having more than 100.000 trees and famous 2.200 year old 'Stara Maslina'.
Lying between shores of the the sea and lake, this region has it all: the crystal waters of adriatic sea, cliffs an canyons of mount Rumija and the magical shores of Skadarsko Lake. The 'Velika plaža' or the long beach, as the name implies, is the longest beach on the Adriatic Sea - 12 km and 70 meter wide. With soft yellow sand and shallow waters, it is ideal for families as well as extreme water sports like kitesurfing and windsurfing.